Get Your Game On!
If you're looking for a way to meet new friends while staying in shape, intramurals and recreational sports are just the ticket. UofL's Intramural and Recreational Sports Office offers more than 50 activities each year. And did you know that students who make that "connection" with different activities often have higher rates of academic success because they enjoy the feeling of belonging they share with the university? So don't just play– get engaged!
Check out Intramurals action at louisville.edu/intramurals
Keeping it Clean
Prior to every contest in the intramural program, officials for that event read a sportsmanship statement to all participants. Keeping it clean is always important to UofL intramurals, emphasizing the priority for behavior that creates a positive atmosphere for all participants. Some participants have gotten to the point to where they can recite the statement verbatim from memory.
Making the Mendy
The competition winners aren't the only recipients of awards in UofL Intramurals. For the past 23 years at its awards luncheon, the Intramural Department has recognized achievement in areas such as sportsmanship and leadership along with the winners of the competitions. Officials and intramural chairs that have done an outstanding job over the just completed year are honored. The highest award bestowed by the department is the Mendy Award. Named after former director Ellis J. Mendelsohn, the award is given to a male and female participant who embody the qualities that Mendelsohn valued the most.
Intramural Wall of Fame
Since 1960, every winning participant in every intramural program has had his or her picture taken and included on that year's Wall of Fame. They are on display in Crawford Gym, Humana Gym and the SAC. Many alumni return with their families to look up their pictures and share UofL memories.
A Hot Commodity
Since the 1950s the winner of every intramural event has received a T-shirt to honor their feat. The only way to have one of these shirts is to win an event, so they have become UofL treasures.
Turkey Trot
The annual Turkey Trot cross country race is the oldest consecutively run road race in the state in Kentucky! The race, which winds its way through campus, was first run in 1954 and has been held every year  since.
Beyond Intramurals
Intramurals just not cutting it for you? Sports clubs are student organizations that provide the opportunity to participate in a sport at a higher level than traditional intramural programs. Clubs practice weekly and often compete against other clubs. Our sport club program has been in existence since the 1950s when the fencing club began. The program now has 19 clubs ranging from martial arts to lacrosse and polo.
Track & Field
Track and field intramurals aren't exactly found on every college campus. But thanks to the use of the new track complex on campus, ours has grown into a signature UofL event. Every year up to 150 students run, jump and throw in our meet. Times are displayed on an electronic board along with results and any new records that are established.
Canoe Regatta
UofL never sends you up a creek, without a paddle… or at least not without your friends on board! The annual Canoe Regatta has been held for more than 30 years.
Up All Night
Beginning in 1991 as an escape from cabin fever, Up All Night has become a highly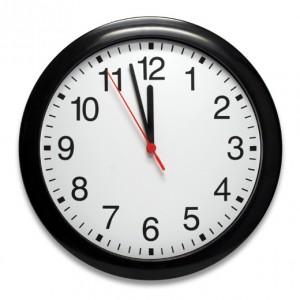 anticipated event on our campus that chases away the winter doldrums. All-Star basketball games, dunk contests, 3-point shootouts, music and a chance to win $5,000 are always a big part of the evening.
Facilities
Offering all types of activities from the very active such as basketball and weight lifting, to the passive such as billiards, our informal recreation program has made facilities available to students for over 60 years. The combination of activities and facilities attracts over 400,000 users to facilities such as the gym and the game room in the SAC every year.
Game Room – Shoot some pool, play ping-pong or just lounge around with friends in this room on the 2nd floor of the SAC
Gym – This is where a lot of the action goes down for UofL Intramurals. With racquetball courts, workout areas and multiple basketball courts, the gym is fully equipped to suit whatever athletic need you might have. A student ID is necessary for admission.
Intramural Fields – Out past the Eastern Parkway overpass are two intramural fields, hosting many of the open-field intramural sports. With the exception of when the band field is in use, students are welcome to use it for recreation.